Office Description
A description of the Office of the Ombudsperson is in the University of Iowa Operations Manual.  Our contact information is listed below.
University
Ombudspersons
Chanelle Reese  was appointed as the full-time University Ombudsperson and begins June 21, 2022. Chanelle served as the associate ombudsperson at the University of California, Merced, since May 2020 while simultaneously working remotely as a senior associate in the ombudsperson office of the American Red Cross until October 2021. Before that, she was a dispute resolution coordinator for the Better Business Bureau of Greater Maryland.
E-mail:  chanelle-reese@uiowa.edu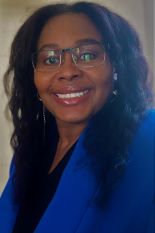 Meenakshi Gigi Durham, PhD, was appointed as the half-time faculty University Ombudsperson on July 1, 2021.  She is a Professor and CLAS Collegiate Scholar in Journalism and Mass Communication with a joint appointment in Gender, Women's & Sexuality Studies and is a distinguished scholar, teacher, and writer. She meets with visitors on Mondays and Wednesdays. 
Email:  gigi-durham@uiowa.edu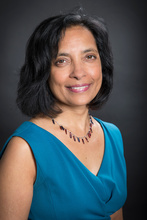 Associate Ombudsperson is a vacant position. 
Email:   
Nadia Sabbagh Steinberg joined the office as an interim Associate Ombudsperson on January 4, 2021.  She is a Lecturer in the School of Social Work with 10 years of clinical practice experience.  Professor Sabbagh Steinberg holds an LMSW and PhD in Social Work. She works one hour a week starting January 2022 and schedules her own appointments. 
Email:  nadia-sabbagh@uiowa.edu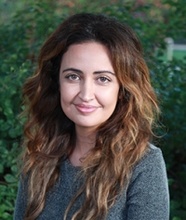 Renee Sueppel works as a secretary III and has served the Ombuds Office as the office manager since 2012. She earned a B.A., M.A., and M.F.A. with Commendation from the School of Art and Art History at the University of Iowa. Renee has worked as a clerk and secretary for University of Iowa since 1998, serving patients, students, professors and administrators with compassion and integrity. Renee works Monday-Friday, 8:00-4:30.
Email:  renee-sueppel@uiowa.edu

All ombudspersons are available to respond to concerns from or about staff, faculty and students.
We encourage you to make an appointment so that we can ensure that someone is available to meet with you.  Appointments can be made by e-mail (ombudsperson@uiowa.edu) as well as by telephone (319-335-3608), and messages can be left on our voice mail after office hours or if no one is available to take your call immediately. Our Office Manager is Renee Sueppel, and she is available to schedule appointments and facilitate communication with the Ombudspersons.
Contact Us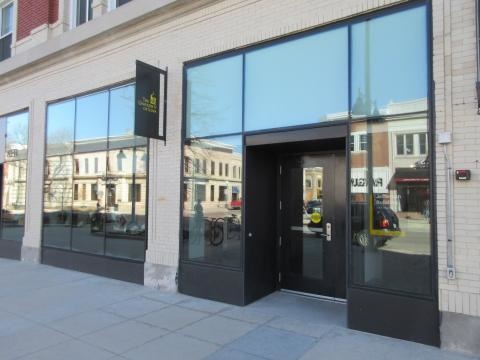 Third Floor Jefferson Building
129 E. Washington Street
Iowa City, IA  52242-1402
(319) 335-3608 (voice)
(319) 335-3071 (fax) 
E-mail: ombudsperson@uiowa.edu
How to Find Us
Directions
We are on the third floor of the Jefferson Building.  From the front door, walk down the hall towards the stairs.  Either take the stairs to the third floor or turn right and then left to access the elevator.  From the stairs or elevator, take a right to enter our suite.  Please go to Room 308 to check in.
Jefferson Building is on Washington Street at the corner of Dubuque Street.  The building entrance is between Herteen and Stocker Jewelers and Subway.  Here is a link to a map showing Jefferson building's location on campus:  
Parking
There are some metered parking spaces along Washington and Dubuque Streets.  There also are three public parking ramps nearby, including the Tower Place Ramp,  335 Iowa Avenue between Gilbert and Linn Streets; Dubuque Street Ramp, 220 S. Dubuque Street, at the corner of Burlington and Dubuque Streets; and the Capitol Street Ramp, 220 S. Clinton Street, at the corner of Clinton and Burlington Streets.